KENTUCKY SPORTS HISTORY
HIGH SCHOOL: Basketball, Baseball & Football
-
SPONSORED BY
In Loving Memory of Bob Mays (1948-2019)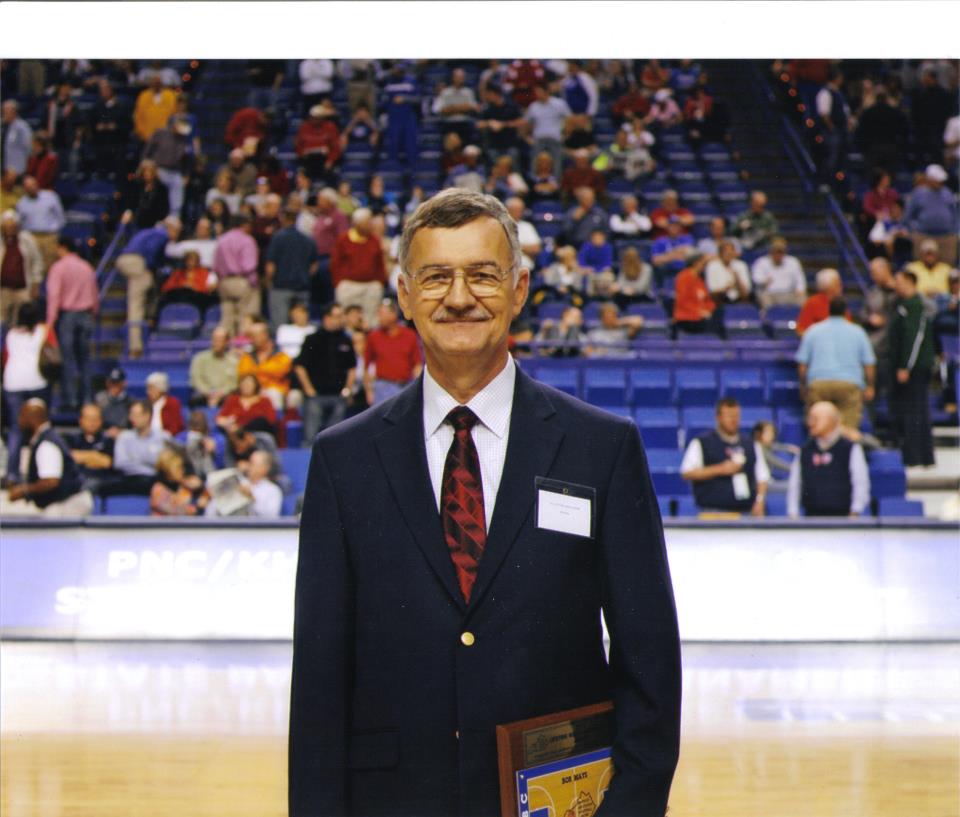 This started out to be a site for high school basketball…and the records do go back to the first "unofficial" state tournament in 1916. But there is so much more: a history of the Kentucky football playoffs, for example; and every baseball state tournament game score is here too. This is one of the most comprehensive high school sports sites this side of the KHSAA. At the top is a list of all eleven pages; be sure to check out each one.
For example, Page Ten has a place to purchase archive recordings of play-by-play broadcasts from among hundreds of contests in the 1980's and 1990's...including nine state championship games. Listen to the play-by-play clip; look at the list of games available; and see if you wouldn't like to own some high school sports history.
I arrived in Madisonville and started doing play-by-play in 1974. It wasn't long before I started digging up the history of each of the teams I encountered because it was a great enhancement to our broadcasts. I stayed for 23 years, and the research that originally was "job-helpful" became a hobby. When my son became a play-by-play man in Hopkinsville, he encouraged me to load my records onto a website...to share with other sportscasters and sports writers. Response from professionals and a general fandom alike has been most gratifying.
Special thanks to Bob Simmons, my sportscasting mentor and former boss. Bob taught me game preparation, numerous do's and don'ts, and put up with my noisy enthusiasm as we broadcast the District, Region and State Tournaments together for almost twenty years.
Altogether it was a 33-year broadcasting career that included stops at AFVN, Saigon as a radio/television sportscaster; the National Junior College basketball tournament in Hutchinson, Kansas; and for two decades doing all 15 games annually of the Kentucky state basketball tournaments in Lexington/Louisville.
Honors that have come my way include:
2004 Madisonville All Sports Hall of Fame
2011 Kentucky Association of Basketball Coaches
"Court of Honor" - Lifetime Media Contributor
The Madisonville Messenger has been a tremendous source of information for this site. I spent dozens of hours in the archives of the Hopkinsville New Era. The online Park City Daily News (Bowling Green,) Middlesboro Daily News, and Harlan Daily Enterprise have all been helpful as I fill in blanks and add notes. Thanks to the many individuals who helped with personal scrapbooks, yearbooks, scores, coaches' names, team records, etc.
Jim Swinford of Cynthiana did an incredible job of digging up the final pieces of the puzzle that made the baseball records complete, and he supplied much of the 10th region basketball page. David Edmundson has done marvelous work in compiling the history of the 4th region. Jim Bates, Danny Perkins, Kevin Patton and the late Bob Offutt (all of Henderson) have supplied quite a bit of information; and former sportscaster Todd Griffin of the Princeton Times Leader has been a regular contributor.
Ron Bevars and the Kentucky Association of Basketball Coaches...and 15th/16th region historian Curtis Crye...have supplied much material.
In 2012, Jeff Cooper in Louisville started sharing his collection of every district and region tournament score...back to the first pre-state tournament games in 1921. At last check, he was missing only 33 scores. Unbelievable! And he continues to dig!
In 2014, Jeff Bridgeman published a phenomenal book called "The Kentucky High School Basketball Encyclopedia." It includes much of the information you will find on this website... and so much more. If you like high school basketball in Kentucky, I promise you will love Jeff's book. Now, an updated, greatly expanded version is available at Amazon.
My name is Bob Mays. If you have an addition, a correction, or a comment...my address is broadcaster240@hotmail.com. I would enjoy hearing from you.
~ whatever you do, do it all to the glory of God ~
I Corinthians 10:31

168850